Palm Springs Names Bridge in Honor of Late Chairman
Angela Monroe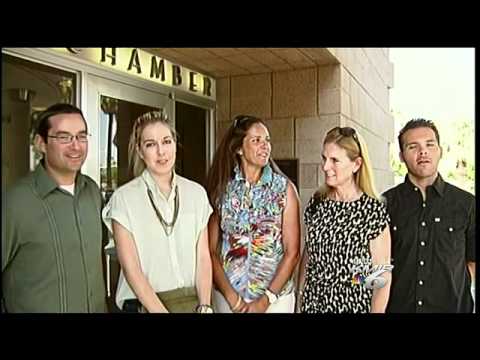 video
Photo: Video by kmir6.com
CREATED May. 16, 2012
The city of Palm Springs is honoring the late Aqua Caliente Band of Cahuilla Indians Chairman, Richard M. Milanovich, by naming a bridge after him.
Chairman Milanovich's family said this bridge project was very important to him.
The project is more than 25 years in the making.
"It's such a great honor because dad has worked tremendously on that bridge for years and years," said the Chairman's son, Sean Milanovich.
And Sean is following in his father's footsteps.
"He was walking in front of that tractor making sure no part of our history, no part of our culture was being dug up and damaged by these tractors, I know dad was very proud of you for doing that," said Chairman Milanovich's daughter, Trista Milanovich.
The bridge will connect the heart of downtown with tribe's Taquitz Canyon trails and visitor center, while preserving the cultural significance.
"When we talk about cultural resources out there though, there's a lot of archeological resources, and these resources let people know that our people lived up there, that this is where we're from," said Sean Milanovich.
In March, Chairman Milanovich passed away.
The city of Palm Springs wanted to find more ways to honor his legacy.
"For nearly 30 years Chairman Milanovich of the Agua Caliente Band of Cahuilla Indians as they grew to be an important business and cultural leader in Palm Springs, the Coachella Valley, the state of California, and the entire nation," said Palm Springs Mayor Steve Pougnet.
"Thank you very much for allowing us to name the bridge after him," said Palm Springs Councilman Chris Mills.
"What a wonderful person, and every time I spoke with him, such warmth, such friendliness," said Palm Springs Councilman Rick Hutcheson.
Palm Springs gave the bridge its name, in honor of a man who gave so much.
"Even if it was a handshake, a hug, he always wanted to let people know that they were important," said Trista Milanovich.
"He gave to everyone, he gave his time, his help, whatever he had," said Sean Milanovich.
The Chairman Richard M. Milanovich Memorial Bridge will be opening on June 21st.