Fire Leaves At Least 12 Homeless
Jessica Flores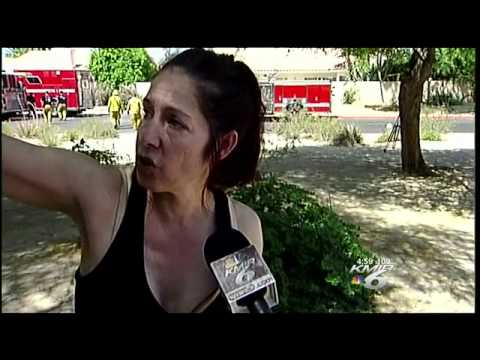 video
Photo: Video by kmir6.com
CREATED May. 16, 2012
PALM DESERT- A fast moving fire at a Palm Desert apartment complex leaves over a dozen people homeless. The fire happened at Desert Oasis apartments, on Country Club Drive around 7:30 this morning.

No one was hurt in the blaze and the fire was contained in about an hour.

"The fire was contained to three units with minor damage to two and significant damage to a third one. There are six total units that recieved some damage from the suppression efforts," said Fire Captain Rick Griggs, of Riverside County Fire.

Fire officials say much of the interior was saved. One resident that rushed out of her home spent the late morning searching for her cat that was left behind.

"The fire is blazing and blazing and everybody is freaked out," said Sherine Tate of the scene.

Fire crews used ten fire engines and two ladder trucks.They don't know yet how the fire ignited.

The red cross is helping the victims. They gave one little girl a doll after the fire destroyed her toys.

"Thank God I wasn't there. If it fell on me I could have got hurt," said Ayanah Alvarez.

Now residents are trying to pick up the pieces as fire crews investigate what started the blaze.

Jessica Flores, KMIR6 News.