Bombs Found Jolted Safety in Palm Springs Neighborhood
Jessica Flores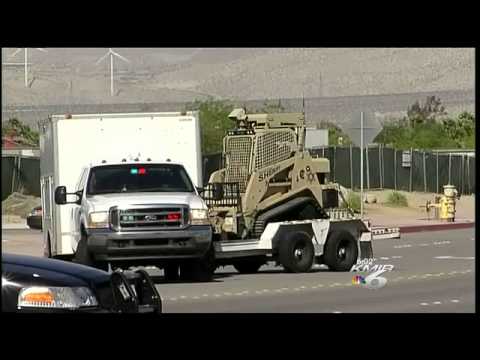 video
Photo: Video by kmir6.com
CREATED May. 13, 2012
PALM SPRINGS- Police are on the hunt for whoever is behind the pipe bombs found in Palm Springs. Over the past week neighbors have been rattled to hear six pipe bomb have been discovered in their neighborhood.

"To have teams of officers walking both sides of the street every afternoon looking for something, never seen that happen before," said Christopher Grene, who lives in the area near San Rafael Road where the devices have been found.

Investigators brought in a robot to disable the six bombs found. None have gone off and injured anyone.

"It's kind of scary to know that bombs could be just anywhere and you could find them at any time and I'd hate to see the wrong person get it," said neighbor Doug Morton.

The bombs are about six inches long with a fuse at the end. Federal investigators are joining Palm Springs police to look for the person or persons behind the string of explosives turning up.

A man jogging on Verona Road near Farrell Saturday morning found the latest pipe bomb in front of a home. Now officials are offering a $15 thousand reward for information leading to an arrest.

Police say if you have any information, call Crime Stoppers at 760-341-STOP.