President Obama Supports Gay Marriage, Valley Residents React
Adrianna Weingold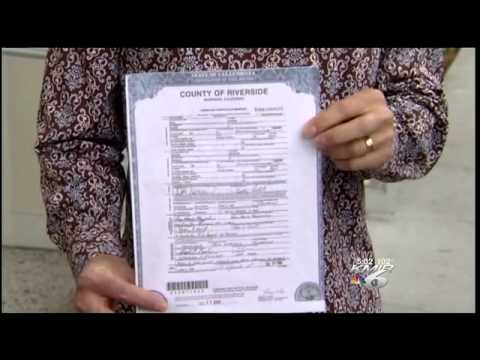 video
Photo: Video by kmir6.com
CREATED May. 9, 2012
PALM DESERT--"It is important to me to go ahead and affirm that I think same-sex couples should be able to get married," President Obama said.
The news spread quickly across the nation and here in the Coachella Valley. The President of the United States publicly supporting gay marriage.
"I think with our leaders and people in power coming out allowing the freedom for men and women to express their love, to each other, with each other, in public it's, leaps and bounds and movement ina positive direction for our country," said gay rights supporter Vanessa Wentwoord.
Senator Barbara Boxer released a statement saying:
"The Presidents statement is a milestone and so important for millions of american families who deserve full equality."
We were hard pressed to find anyone who felt differently. Some questioning the presidents announcement politically, wondering how it could effect his campaign.
"I'm fine with it. I think it's not a very moderate move," said valley visitor Mary Torchio.
Republicans are now speaking out. Congresswoman Mary Bono Mack said in a statement:
"This is not --nor should it be--a federal matter. This is about state's rights. My position has not changed; same sex marriage remains an issue for each state to determine."
But President Obama did say his decision wouldn't have any effect on state's rights.
Still for George Zander at Equality California, the Presidents personal support of same-sex marriage is life changing.
"It really was elation. I just said 'oh my god,' and i couldn't really believe it though i knew it was coming some day, but this was an amazingly historical, significant moment," George Zander of Equality California said.
Across the valley people weighing in on a historic day for gay rights advocates.
However the fight over gay marriage is far from over. The fight continues to overturn Prop 8 the voter approved ban on same-sex marriage.
--Adrianna Weingold
aweingold@kmir6.com