Group Fights to Keep Salton Sea Park Open
Angela Monroe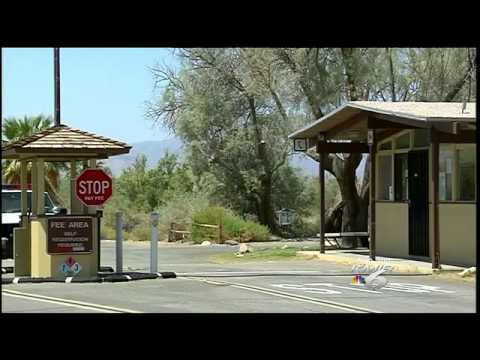 video
Photo: Video by kmir6.com
CREATED May. 9, 2012
The Salton Sea State Park is one of 70 parks statewide set to close next month because of state budget cuts.
But one group is fighting to keep it open.
The massive Salton Sea stretches far into the horizon, it's nearly the size of Los Angeles.
"This is a wonderful body of water for recreation, for swimming, boating, kayaking, bird watching," said Sea and Desert Interpretive Association president, BIll Meister.
About 60-thousand visitors a year come to the Salton Sea State Recreation Area, but it's closing date is quickly approaching, June 30th.
"They're just kind of throwing the towel in on the place, and its very bad for the sea if that happens," said Salton Sea resident, Darryl Monroe.
But the Sea and Desert Interpretive Association, a non-profit partnered with the park, is determined to keep it open.
"We put together a proposal that would allow us to take over the park, and we've got an agreement in principle with the local administration of the parks, what we need to do, is we have to raise some money," said Meister.
They need about 250,000 dollars to keep it open.
Park employees say thats just a little more than the cost of closing it.
"In my opinion, I mean it hurts the local economy, there's a lot of things that go into closing, and I would be very disappointed, I want to see this place stay open," said park maintenance chief, Chad Rowan with California State Parks.
SDIA says its also important to keep the park open so they can educate people about the sea's future.
"The restoration of the Salton Sea is critically important and a lot of people don't realize how its going to effect them dramatically," said SDIA board member, Jennie Kelly.
We asked people enjoying the park their thoughts on the closure.
"We want to bring our kids somewhere safe, I come from the city of Los Angeles, south central, where I can let my children play free and fish free," said Los Angeles resident, Denise Denis.
And locals we spoke to say the park needs to stay open.
"The Salton Sea has this beautiful sort of primal energy to it that's astounding, its a wonderful, wonderful resource that needs to be cherished," said Monroe.
So the SDIA say they need, sponsors, grants, and volunteers to keep the Salton Sea park open.