Teacher, Staff Layoffs Approved at Desert Sands
Angela Monroe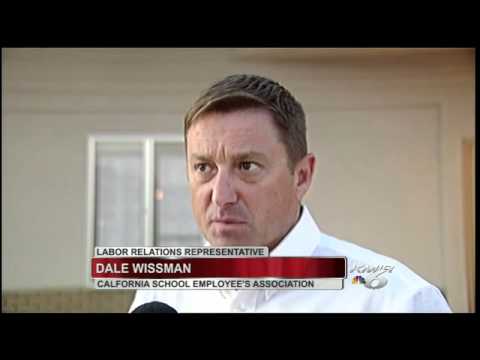 video
Photo: Video by kmir6.com
CREATED May. 1, 2012
More than 130 teacher and staff jobs are on the chopping block at Desert Sands Unified School District.
Tuesday night the valley's largest school board voted to approve final layoff notices to 70 teachers, and dozens of support staff including bus drivers and custodians.
Many people wonder if the cuts will ever end.
"You start to wonder, when is it finally going to end, that things start to improve, and when you hear yet again another year, you get a little frustrated because you feel how much further can we go, how many more cuts is it going to take," said parent and teacher, Jeff Brennan.
Desert Sands officials say since 2008, their state funding has been cut by 60 million dollars.
"Because of the January budget, we're already facing a 7.5 million cut, if the governor's initiative ballot in November doesn't pass, another 9.5 to that," said Assistant Superintendent of Personnel, Sherry Johnstone.
But the California School Employee's Association rep says these cuts are still premature.
"Until which time we see what the state's legislature is going to do with the governor's May revise for the budget is going to be, what happens with tax revenues next quarter, and particularly until the voters have a say, because I think at this point the voters have a very important role to play about whether we're going to fund our schools better," said CSEA Labor Relations Representative, Dale Wissman.
But Desert Sands has brought many staff back in the past by cutting their own salaries.
"I hope that we will continue working together and that at the bargaining table we can give up some of our pay to bring back employees.," said Johnstone.
Contract negotiations just started, and the Teacher's Association president told me their biggest concern is the students.
"The thought is, and I know because I was there myself, I got RIF notice, and all I could think about was oh my gosh, what's going to happen to my students, what's going to happen to the programs that I've built and worked so hard for, so nobody goes into this to become rich, we go into it because we love it, and we love the kids, and when we see the kids are going to be hurt, that hurts us as well," said Desert Sands Teacher's Association President, Mona Davidson.
School officials explained these big budget deficits. They rely heavily on state money, and with property tax revenues down, and a stretched state budget, the state is only giving them about 80 percent of what a state formula dictates they should get.