Change of Command Ceremony at Twentynine Palms Marine Base
George Severson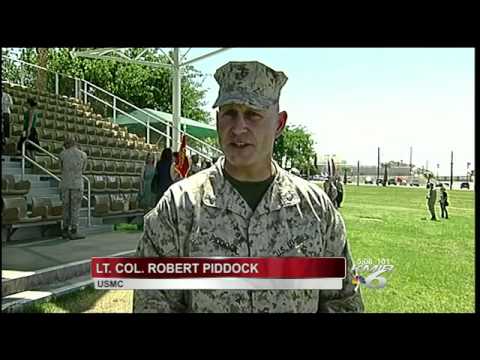 video
Photo: Video by kmir6.com
CREATED Apr. 20, 2012
TWENTYNINE PALMS - There's been a change of command at the Twentynine Palms Marine Corps Air Combat Center. Lieutenant Colonial Robert Piddock relinquished command to Major Jeffrey Kenney Friday, after serving as the commanding officer since July of 2010.
During his command, Piddock worked in support of Operation Enduring Freedom in Afghanistan. Piddock led his battalion through Afghanistan in four major named operations involving company reinforced helicopter assaults and securing objectives to neutralize enemy activity and interdict their operations. Today he was awarded a bronze star for his heroics.
Piddock turns over responsibility for 1,000 marines to Major Kenney, who last served as the Future Operations Planner for the 2nd Marine Division in Afghanistan.