Police Arrest More Than 100 at Coachella Fest
Jessica Flores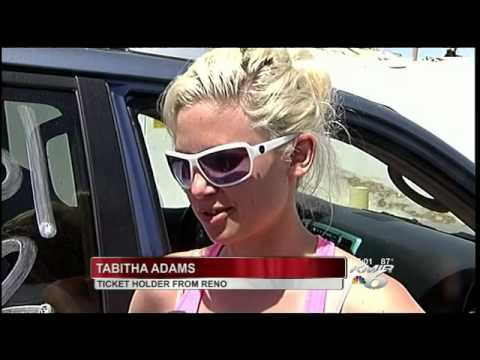 video
Photo: Video by kmir6.com
CREATED Apr. 16, 2012
INDIO- The first weekend of Coachella is officially over and more than 85,000 people per day packed the Empire Polo Club in Indio for the 3-day music festival. Police put more than 100 of those people behind bars.
This year Coachella arrests are up. Last year police arrested about 60 people. This year that number has more than doubled to 134 people.
The city and concert promoters worked to make this 13th annual Coachella safer and smoother than ever.
"It gets better every year, they figure out what they do wrong and fix upon that," said Paul Gonzalez, a ticket holder from Palmdale.
But even with improvements in traffic and safety this year, it wasn't enough for some neighbors.
"That's kind of a hassle when you live out here and it would be nice if they cleaned after themselves," said Kat Todd, an Indio resident.
Police received more calls than normal for loud noise.
"It was louder than last year, actually, we were sleeping with ear plugs in our ears," said Todd.
As loud as the concert may have gotten, ticket holder say it wasn't rowdy. Most people stayed within the law. Police only arrested 134 people.
"Our arrests consisted of either alcohol related offenses or drug related offenses…we also had one assault," said Ben Guitron.
Now staff is cleaning up and gearing up for next weekend. For the first time Coachella will be two weekends in a row.
-Jessica Flores, KMIR6 News.