Police Hunt for Serial Groper in Desert Hot Springs
Angela Monroe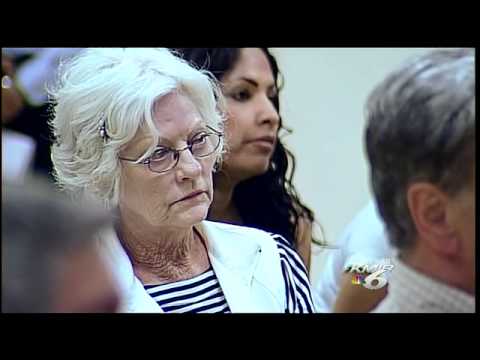 video
Photo: Video by kmir6.com
CREATED Mar. 29, 2012
Police are asking for the community's help to catch a serial groper who has been preying on women in Desert Hot Springs.
Police are going all-out to catch the sexual predator. Thursday night they had a community meeting, Wednesday they handed out hundreds of fliers, and Tuesday the FBI helped them with a road block.
Terry Felix knows someone whose neighbor was attacked by the serial groper.
Now she doesn't let her teenage daughter hike alone.
"I haven't been letting her do that recently, used to let her do that during the days, as long as she was home by night, and now she doesn't go out at night at all, and I don't let her go out during the day unless someone's with her," said Felix, a Desert Hot Springs resident.
The predator approaches women from behind, fondles them and then walks off.
He has assaulted at least 17 people ranging from teenage girls to elderly women.
Police say the last attack was a woman taking her groceries out of her vehicle on March 6th.
"I just like as much information as I can so I can certainly protect myself although I don't walk in Desert Hot Springs," said Barbara, a Desert Hot Springs resident.
The attacks all happened near Hacienda Drive.
The FBI helped Desert Hot Springs Police Tuesday night with a blockade on that street.
"For us it's been very successful, we're still going through all that information, that we gathered, we had 353 questionaires that we have to go through so it's taking time, but we're doing it," said Sgt. Ken Peary with the Desert Hot Springs Police Department.
Police asked the residents to help be their eyes and ears, and that's just what the Espinoza's plan to do.
"We just got the flier yesterday and the first we really heard about it, and we've always been part of community block watch, things like that," said Rudy Espinoza, who lives near Hacienda Drive.
"I can see 3 or 4 houses across the street, I can see the next door neighbor to the left of us, so I can see if something goes on out there," said Joan Espinoza.
And the meeting did bring people together, Terry offered to give another parent's child a ride to school to keep her safe.
She wants to spread the word about the serial groper.
"Through that awareness, somebody is going to come up with information that's going to lead them right to this guy," said Terry Felix.
If you have any information about this case or see someone suspicious, you are asked to call Desert Hot Springs Police.