Desert Hot Springs Shooting
Thalia Hayden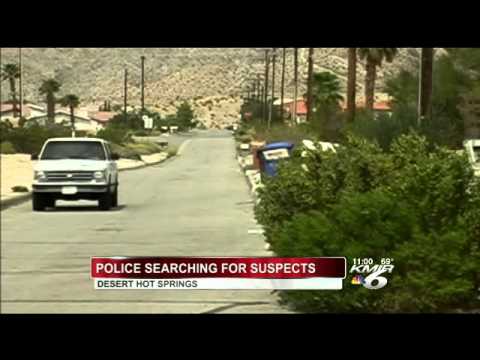 video
Photo: Video by kmir6.com
CREATED Mar. 24, 2012
DESERT HOT SPRINGS-- Desert Hot Springs Police are on high alert Saturday night, after a shooting earlier in the morning.
Police were called to a house party on Miracle Hill Road around 1:30 a.m. When they arrived on scene, police found five people shot.
All the victims were transported to the hospital for medical treatment. Police say none of the victims' gunshot wounds are life-threatening. The incident is believed to be gang related.
Police will be patroling the area as they continue to search for suspects.
If you have any information on this shooting you are urged to call Crimestoppers at 760-341-STOP.