Community Helps Family Whose Home Burned Down
Angela Monroe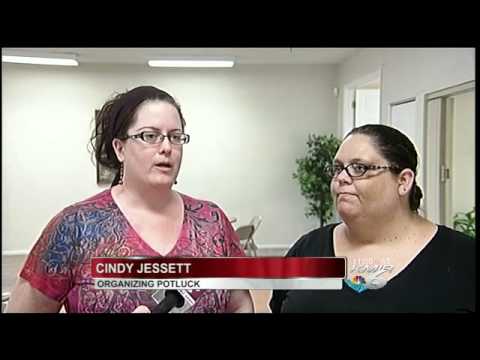 video
Photo: Video by kmir6.com
CREATED Mar. 23, 2012
A community is coming together near Palm Springs to help a family who lost their home in a fire.
A mother and her five children lost everything when their mobile home caught fire in a Windy Point neighborhood Saturday.
In less than a week, clothing and food donations have come streaming in.
Faith Breeze says a lot can change in a week., "Everything, I had nothing, and now I have so much stuff, like right now, I don't know what to do with it, you know people offering furniture and things to fill a home as soon as a can get a home."
Breeze and her family lost their home Saturday night. The fire started when they were asleep in bed.
"I am just lucky to be alive actually, very happy to be alive," said Faith's son, Brandon Thompson.
The community came together bringing donations of food, clothing and other items.
"I've got a little kid, if something were to happen to us, I mean the best thing you can do is have support, and anything you can do to help, that's the point," said neighbor Cindy Jessett.
They had a potluck to bring them all together in one room.
"As a community bond, because there were so many people that came out and helped during this whole thing, and so we wanted to be able to thank our community for doing so much for a family," said Dineen Knight who organized the potluck with Jessett.
The family is now staying with a friend,, but there are eleven of them in one small home.
"Thank you to all of the people that donated us clothes and shoes and everything," said Brandon.
Although all their belongings are gone, Faith says she can hardly believe the generosity and support the community has given to her and her children.
"This is everything to me, I don't know what to say to these people, it's amazing," said Faith.
Some neighbors at the Santiago Sun Canyon Estates have started an account to accept monetary donations for Faith's family.
There is a Paypal account, you can add donations to cajessett@yahoo.Com. Please include the memo of "Faith's Family" in it.
Or you can contact Dineen Knight at (760) 699-7459.