Ground Breaking Ceremony for Rancho Las Flores Park
Sayra Garcia Lozano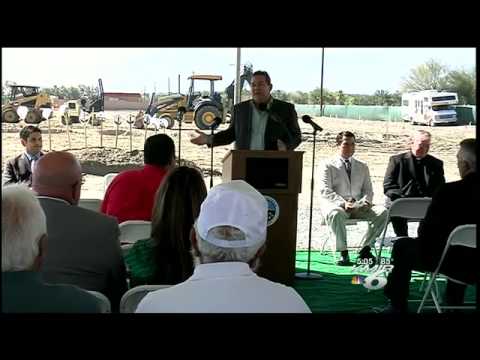 video
Photo: Video by kmir6.com
CREATED Mar. 15, 2012
COACHELLA - The City of Coachella breaks ground on a new, state of the art park!
Rancho Las Flores park is located on Van Buren and Avenue 48.
City leaders were on hand for the official ground breaking ceremony Thursday morning.
Phase one of the 49 acre park will include three soccer fields, two basketball courts, multiple play areas, walking paths with exercise stations and more.
Last year, the city won a state wide competition for a parks and recreation grant - and was awarded $5 million to design and build the first phase of the park.
The city hasn't built a new park since 1974.
The facility will have state of the art security and lighting as well as restooms and a concessions building.
Phase one should be complete by this Fall.