Students Hunt for Jobs in Climbing Economy
Jessica Flores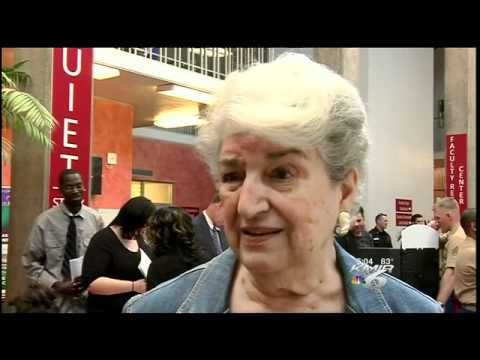 video
Photo: Video by kmir6.com
CREATED Mar. 14, 2012
PALM DESERT- Job seekers got a chance to put their best foot forward today. Seven hundred students flocked to the annual College of the Desert career fair.

Students filled out applications anywhere they could, for the chance at employment. First time job seeker Eric Ortega says he'll take any job.

"Pretty much a little challenging because I never had one. But that is part of the world seeing how the economy is," said Ortega, a student at COD.

The unemployment rate is falling across the nation. But young people still have one of the highest unemployment rates in the country. According to the Department of Labor, for people ages 20-24, the unemployment rate hovers around 14 percent.

"I see some people that look like they have experience because they come professionally, they talk professionally and I realize, you know I might not be able to compete with this guy," said Ortega.

Thirty employers took applications, with the hospitality industry as the hot hiring market.

"Experience is important, but really less important than what's inside each individual and what they bring to the table," said Joni Vetrano, from Rancho Las Palmas Resort and Spa.

"It's kind of scary sometimes, but I realize that if I want to go forward I have to take that couple of steps," said Ortega.

Jessica Flores, KMIR6 News.