Liposonix Treatment in Rancho Mirage, Melt Your Fat Away
Jaffa King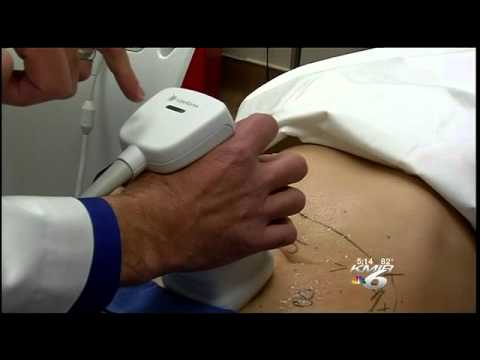 video
Photo: Video by kmir6.com
CREATED Mar. 9, 2012
RANCHO MIRAGE - If you are trying to slim down but have stubborn problem spots you may be interested in a unique procedure, that melts away fat, without surgery.
The procedure is called Liposonix.
It uses high frequency focused ultrasound to melt the fatty tissue around your abdomen and waist.
This procedure is the only ultrasound device approved for fat removal and just received FDA approval in January.
Doctor Mark Sofonio is the only doctor in the Coachella Valley to offer this treatment that does not require surgery.
The procedure takes about one hour and you can lose up to one dress or pant size. Results are typically seen in just a few weeks.
The treatment can cost anywhere from $1,500 to $3,000 depending on how much treatment is needed.
Doctor Sofonio provides a free consultation for anyone who is thinking about getting the procedure.
Call 760-341-5555 for more information.
Office location: 39000 Bob Hope Drive, Kiewit Bldg., Suite 407, Rancho Mirage (On the campus of Eisenhower Medical Center)
Web Links: http://www.drsofonio.com/
www.facebook.com/MarkSofonioMD