Whitewater Jail Enters Discussion Again
Angela Monroe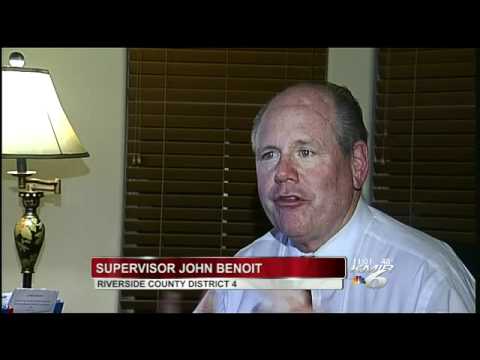 video
Photo: Video by kmir6.com
CREATED Feb. 28, 2012
The jails in Riverside County are 97 percent full, and they are having to kick out inmates early to make room for new ones being booked.
The state's Realignment Bill put more responsibility on the shoulders of county law enforcement.
It was done to relieve over-crowding in prisons, but now the county jails are basically at full-capacity.
Hundreds of inmates in riverside county are leaving early because the jails are too full.
One estimate says over 400 released since October.
"Anytime they release somebody because of over-crowding and not because they've done their time and paid their price to society, it's a concern," said Ms. McIntosh, a Palm Desert resident.
Some residents worry about inmates no longer behind bars.
"If its like major crimes then yeah of course it worries me, it worries everyone in the community I'm sure," said Jamie Lynn Viloria of Palm Desert.
The lowest-level offenders are being released.
In the county supervisors meeting Tuesday, they talked about the problems created by the state's realignment.
"That our jails have gone to 97 percent occupancy, there's virtually no space, that we've got prisoners that are there for a lot longer than our jails were originally intended, and that the costs are very high, and even with all that, we've released some people," said Supervisor John Benoit.
So one supervisor brought up the idea again of building the controversial Whitewater Jail west of Palm Springs.
"Nobody wants a jail or a prison in their backyard, and I understand the need, but I also understand that California is of course in a huge budget crunch, and where's the money going to come from?" asked McIntosh.
Supervisor John Benoit says there isn't the money for the Whitewater Jail.
"The cost to get to the first bed is 300 million dollars, we don't have that kind of money," said Benoit.
Riverside County is applying for a state grant of 100 million dollars to build more jail beds.
"If we had the funding it would be good to do something with the building, because where else are these people going to go," said Viloria.
Benoit says its in everyone's best interest to get new jail beds built as soon as possible.
"That's why we went away from any kind of a Whitewater, mega-jail huge many-year project to get there at a very high price, to the idea of smaller expansions of our existing jail facilities, we're going to get it done as quickly as possible, in government terms that probably means three to four years before we get a jail bed we can put someone in," said Benoit.
Riverside County has 3,906 jail beds.