12th Annual Palm Desert International Sports Festival
George Severson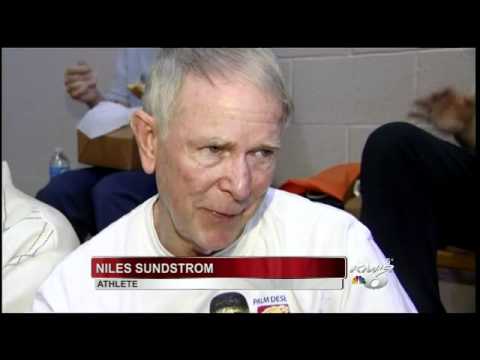 video
Photo: Video by kmir6.com
CREATED Feb. 19, 2012
PALM DESERT - Hundreds of Coachella Valley seniors are competing in Palm Desert and the surrounding area this weekend as part fo the 12th Annual Palm Desert International Sports Festival. The games run February 15-20.
There is a wide pool of challenging and fun sporting events and activities designed to promote active, healthy and happy lifestyles for adults over the age of 35. The Festival aims to provide venues for athletes who seek a competitive environment as well as the comradeship of fellow competitors.
The games are open to all athletes at least 35 years old by December 31, 2012. The Desert Recreation District and the City of Palm Desert have partnered with the California State Senior Games Association and the National Senior Games Association to host the12th annual event.

We are proud to offer 2 divisions:


Master's Division

35 – 49 years old as of December 31, 2012
Seniors Division

50 + years old as of December 31, 2012