<!— PENCIL PUSHDOWN AD TAG —>
Family and friends hold car wash for missing Isabel Celis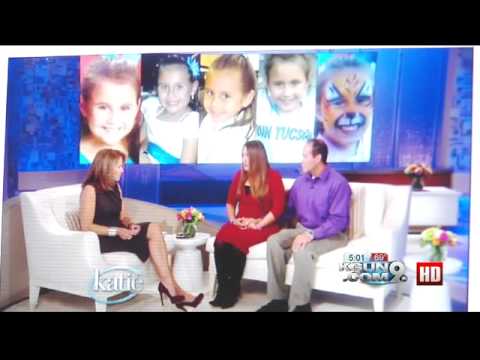 video
Photo: Video by kgun9.com
CREATED Dec. 9, 2012
Reporter: Cory Marshall
TUCSON (KGUN9-TV) - It's been over six months, but the search for missing seven-year-old Isabel Celis continues.

Sunday, Isabel's father, Sergio Celis put up missing persons poster's of his little girl while family and friends ran a car wash. The wash raised awareness and funds for the missing seven-year-old.

"All we can do is hope, hope, hope, hope that [Tucson Police] are really following up on something great, something that will lead them to [her]," Sergio told 9OYS.
Earlier this week, Sergio, alongside his wife Becky, appeared on the Katie show. The couple spoke to the talkshow host about their ongoing ordeal.

Tuscon Police Sgt. Chris Widmer says he hopes the recent national attention brings added awareness to the open case.
Inside TPD leads continue to come in. According to Sgt. Widmer, a tip came in as recently as last week.
Sergio tells 9OYS, when it comes to the investigation, he wishes there was more transparency.

"Unfortunately, they kind of keep us in the dark about a lot of things -- to keep things safe and to only let us know so much," Sergio said.
Meanwhile, the Celis family hired private investigators that continue to work on the case.

"We just feel that she is coming home," Sergio said.