<!— PENCIL PUSHDOWN AD TAG —>
Kurt Heyer Will Start for Wildcats on Thursday Night.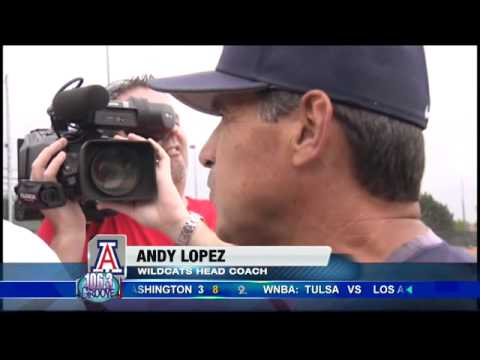 video
Photo: Video by kgun9.com
CREATED Jun. 20, 2012
Omaha, Nebraska (KGUN9-TV)
Arizona Wildcats Head Coach Andy Lopez will start ace pitcher Kurt Heyer against Florida State on Thursday night. James Farris will be available in the bullpen
If the Wildcats win, they advance to the two-team championship series. A Seminoles win would force an elimination game.
Arizona is 7-0 so far in the post season. The Wildcats defeated FSU 4-3 in 12 innings last Friday night in their College World Series Opener.