<!— PENCIL PUSHDOWN AD TAG —>
Apartment water bill outrage
Julian Glover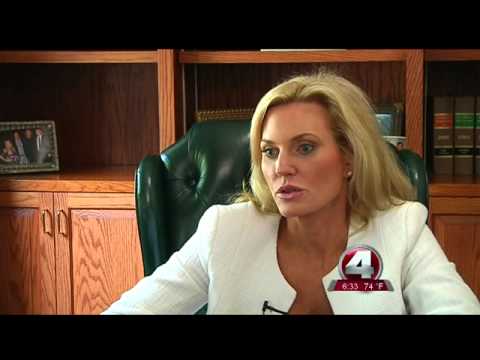 video
Photo: Video by fox4now.com
CREATED Jun. 10, 2013 - UPDATED: Jun. 12, 2013
FORT MYERS, Fla - The Fort Myers Department of Public Works is launching an investigation into the billing practices of the third party metering company Oates Energy, after a customer complained to Fox 4 of an unusually high water bill.
Fox 4's Julian Glover went looking for answers and now the complaint has grabbed the attention of the Director of Public Works for Fort Myers.
"As a result of your inquiry, we have contacted the property management company and they have requested this information from Oates Energy," said Donna Lovejoy, Administrative Services Manager for the City of Fort Myers.
Dannye Julien says her water bill for a three bedroom, two bathroom apartment unit was $167 in April.
"I mean this is outrageous, this is more than my cable/internet bill and my electric bill," said Dannye Julien.
Even more outrageous she says, is the fact that she has to pay the water bill in the first place. She told Julian Glover's Fox 4 when she signed her lease in November of 2012, she entered into a verbal agreement with her landlord that she would not be responsible for the water bill.
In March of 2013, Dannye says the residents of the apartment complex received a letter saying that starting the following month, each unit would be responsible for their bill.
Dannye told Fox 4 that the complex is perfect for her family, so when she got the notice she was willing to pay the bill.
"When they told us that we were going to be charged for water, we didn't think it would be this expensive," said Dannye.
But the bill turned out to be quite expensive at $167. So she started looking for an explanation.
Dannye started by calling Fort Myers Utilities. She says she was told, "That they didn't bill us directly, but that seemed too high."
So she called the company that does bill her directly, Oates Energy. She says they told her, "Those were the rates from Fort Myers, Oates Energy was just a third party company."
She got the run around, so she turned to Fox 4 for help getting answers.
Fox 4's Julian Glover reached out to Oates Energy and Fort Myers Utilities. He says both companies gave him different rates, both lower than the bill Dannye received.
Dannye says something has to give or she doesn't think her families will be able to make ends meet.
"I mean how are we supposed to afford an almost $200 a month water bill? We're gonna have to possibly break our lease and move in with family."