<!— PENCIL PUSHDOWN AD TAG —>
Breaking News: Severe Thunderstorm Watch for DeSoto, Sarasota Counties More »
I-75 victims to talk today about tragic accident
Cassandra Foster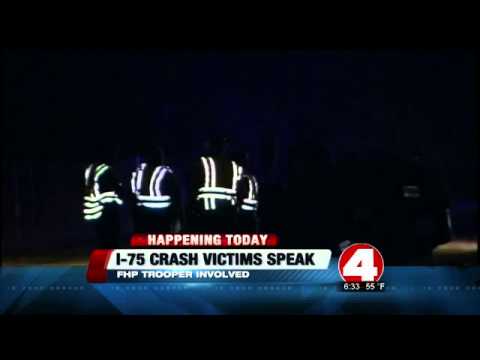 video
Photo: Video by fox4now.com
CREATED Mar. 14, 2013
FORT MYERS - The McClure family of North Fort Myers, injured in the Feb. 15 crash involving a Florida Highway Patrol trooper on I-75 in Fort Myers, is sharing their story publicly for the first time. The crash, which left Crystal McClure critically injured and resulted in the loss of her unborn baby, is still under investigation.
Crystal's husband and the couple's 17-month-old child were also injured but have been treated and released from the hospital. Due to Crystal's injuries, the family's home requires renovations to accommodate her wheelchair before she can be released from the hospital.
After learning of the family's situation and need for support, several local organizations and neighbors have come forward to help the family and will address what's being done to help the McClure family and how others can help.