<!— PENCIL PUSHDOWN AD TAG —>
Breaking News: One suspect on the loose after Lehigh Robbery More »
Van crashes into Naples business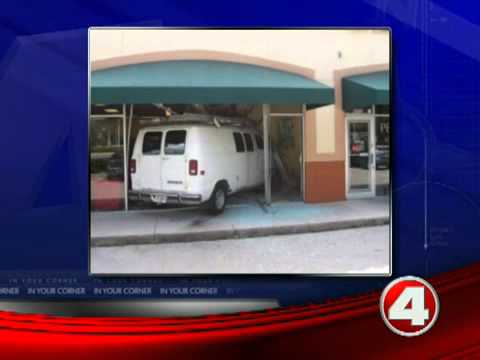 video
Photo: Video by fox4now.com
CREATED Oct. 10, 2012
NAPLES, Fla. - A van goes crashing into an east Naples shopping plaza.
Authorities tell us the driver of a van lost control, hitting a parked car and then running into the building.
Both a Blockbuster store and a pizza restaurant were damaged, but nobody inside was hurt.
The driver was taken to Naples Community Hospital with minor injuries.