<!— PENCIL PUSHDOWN AD TAG —>
MSU Hosts 'East Lansing Welcomes the World' Event
FOX 47 News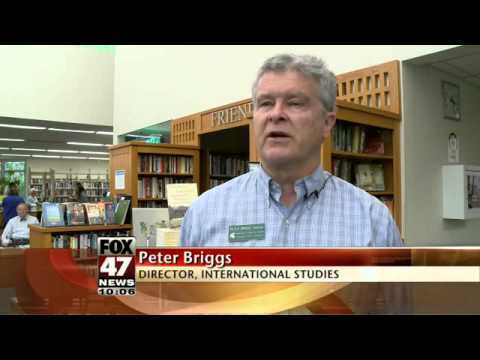 video
Photo: Video by fox47news.com
CREATED Sep. 17, 2012
Michigan State University welcomed international students and their families to the community Sunday.
Community ambassadors greeted the MSU students studying here from all over the world at the East Lansing Public Library. This is the third year for East Lansing Welcomes the World.
We caught up with the director of the international studies program, who spoke about the impact MSU has internationally.
"MSU is sometimes better known and better respected around the world than we know them here world then we know them here. It's a great tribute to the contributions MSU has done over the years, but we are also a great center of learning around the world," said Peter Briggs.
This year Michigan State is hosting over 7,000 students from 130 different countries.