<!— PENCIL PUSHDOWN AD TAG —>
Michigan's Big Show: Spartan Marching Band
FOX 47 News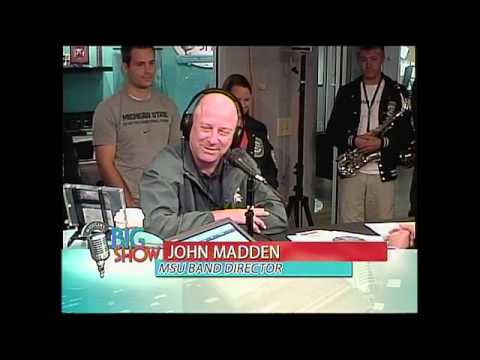 video
Photo: Video by fox47news.com
CREATED Sep. 14, 2012
For any Michigan State fan, the Spartan Marching Band is an integral part of the spirit, fun, and excitement of a game.
Jack Ebling, guest hosting for Michael Patrick Shiels, spoke in studio with MSU Marching Band director John T. Madden and members of the band. Madden discussed the grueling process of auditioning for the band (more than 80 students didn't make it this year alone), what it's like to practice for upcoming games, and more.

Members of the band in studio also played some music.
If you missed the segment, you can watch it all right here on FOX47News.com.
Be sure to watch the Spartans take on the Fighting Irish at Spartan Stadium Saturday evening at 8PM.