<!— PENCIL PUSHDOWN AD TAG —>
Author Speaks on "One Book, One Community"
FOX 47 News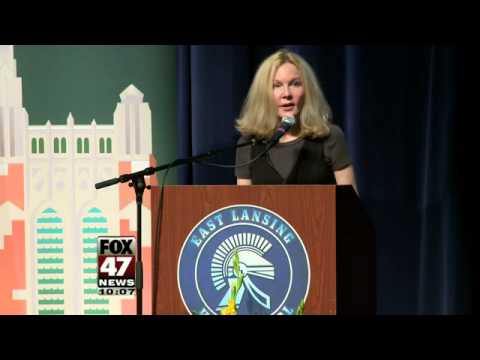 video
Photo: Video by fox47news.com
CREATED Aug. 27, 2012
East Lansing brings another best-selling author to town as part of its "One Book, One Community" program.
Katherine Boo spoke to a packed room at East Lansing High School Sunday night, introducing her book Behind the Beautiful Forevers.
The book focuses on poverty-stricken families in India, using her own experience when she lived there for three years as a journalist.
Boo will speak to MSU students Monday, during the welcome ceremony at the Breslin Center.