<!— PENCIL PUSHDOWN AD TAG —>
Increased Enrollment Equals Extra Roomies in MSU Dorms
FOX 47 News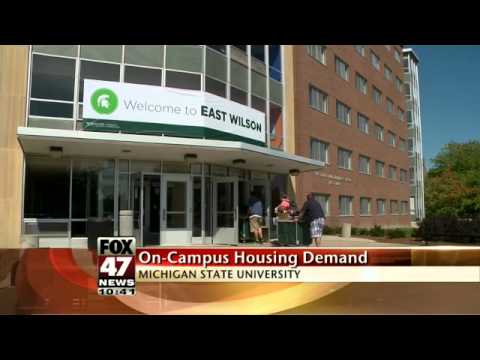 video
Photo: Video by fox47news.com
CREATED Aug. 22, 2012
More than 15,000 students will move into their on-campus dorm at MSU before classes start next Wednesday, and some of them will have one more roommate than planned.
MSU guarantees on-campus housing for all new students, and with enrollment numbers up this year, that means some dorms will have to be converted to fit one more student.
Those students will get to move in a day earlier, and will get a rebate on their student account.
MSU says less than six-percent of students living on campus will be affected.